6x4 Pickup Bed Cargo Net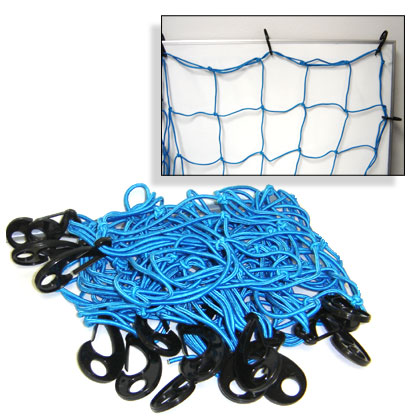 MSRP: $59.99 - Color may vary
Great for Utility trailer, pickup, SUV, van, garage storage, etc.
Chevy, Dodge, Ford, Nissan, Toyota, Honda, Mazda
Large Cargo Net made from super strong elastic bungee cord for all your hauling needs. Great for trips, camp-out, moving, hauling loose boxes, utility trailer, pickup, garage storage, the list goes on!
Features
10 Non-scratch Hooks
Strong Bungee Cord
Non-stretched Dimensions - 6 ft. x 4 ft.
$19.95

IN STOCK
Shipping to continental US $9.95 first,
$1.00 per additional.
Tracking number provided.