Solar Powered Santa Claus With LED Light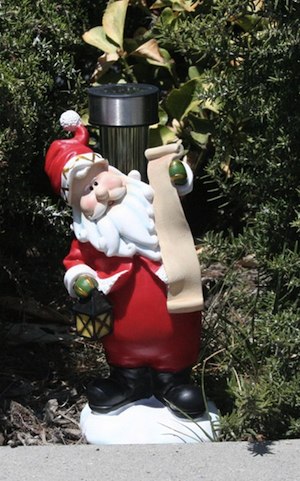 Solar Powered Santa with glowing LED light is great for Holidays' decoration!

Forget the hassle of stringing extension cords across your yard for dramatic holiday effects. Just set-up Santa in a sunny spot and each night he'll come on automatically!
Features:
Includes Pre-installed Rechargeable Battery
Automatic Light Sensor (Activates At Dusk)
Warm White LED Light Source
Amorphous Solar Panel
Built In On/Off Switch
Operating time up to 8 hours
Dimensions: 9 Inch tall x 4.5 Inch wide x 4 Inch deep
Only $19.95 !
Shipping: Continental US $9.50