New Solar Powered
Pond Water Pump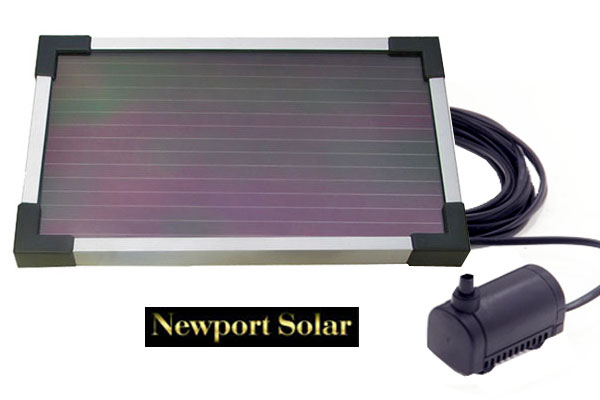 Just set the panel up, set the fountain pump in the pond and turn it on!
Out Of STOCK!
$44.95
Shipping: Continental US $11.50 (additional units ship for FREE*)
*Same items, same address, same shipment.
High-tech Solar Water Pump is designed for outside fountain pond.

This money saving pump derives it's power directly from the sun through the use of a technologically advanced multi-crystalline silicon solar panel!

No more need for rigging up an expensive and dangerous extension cord. Provides a higher level of safety for your yard.
Features:
2 Watt Solar Panel
6V DC Pump Operation
Water Lift Height: 20 inches
Water Flow Capacity: 45 Gallons per Hour
Cable Length: 15 Feet
2 Watt Solar Panel with Aluminum Frame
Solar Panel Dimensions: ¼" x 6½" x 5½"(approx.)
On/Off Switch
Earth Friendly